I have read a whole bunch of NA titles recently. This one left me.....
All of you that know me well, know that my favorite, favorite book of all time is what?????
That's right Beautiful Disaster. Well this book was not exactly like it, but, there were some similarities and I LOVED IT!!!!!
Camryn's boyfriend was a real tool and she has had a troubled past. When he cheats on her, she goes into a downward spiral, locks herself in her room for days, stops eating and pretty much just sleeps her life away. It is up to her BFF to get her ass up and moving. And that is exactly what she did!!! She decides that she just needs some fun and has a one night stand...or so she thought!
Dallas loves women and he is very honest with them when he tells them that he doesn't do relationships. Camryn is all for that, but why does that bother him so much and what is it about this girl who gets under his skin?
I loved both characters. Camryn is a planner all the way. She basically had her whole life mapped out. Dallas is a player and he knows it. He drives a Harley that only fits one. He could never imagine wanting to take a girl on his bike. He never thought that he could ever fall for one woman.
Their love is a little messy and not at all gushy. I love when that happens because when the gushy part comes, it makes me swoon even more. AND, I can't forget the reference to Dirty Dancing! Can I say la swoon?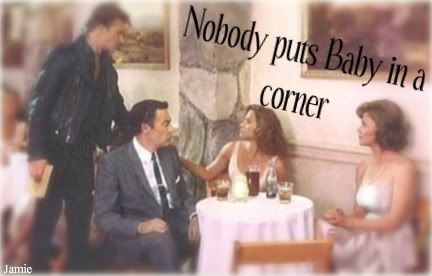 Typical Angeline, she creates these swoony characters and makes you fall in love with them. Now, I am left wondering which types of books I like better that she has written? Paranormal or NA? Well, I guess she will just have to keep writing more so that I can decide??? Angeline!!! Keep 'em comin!!!