I
CAN'T
BELIEVE
THE SERIES
IS OVER!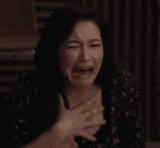 Okay. *sniffs* I think I am calm enough to write this review! *blows nose*
I cannot express how much I love this series. I never in a million years expected to enjoy this type of book and Janelle has opened my eyes to a whole new world of reading.
There are so many answers that we gain in this last book that I really had a hard time putting it down and trying to even sleep at night. YES!!! It is that good!!!
I really enjoyed the storyline right from the beginning. Aiden entering a whole other world and fighting along side his new friends. It gripped my heart and I fell in complete love with all of these characters. I enjoyed watching them grow both individually and as a whole to fight for their land and beliefs.
I really did not think that this book could top the last book in making me cry, but this book completely shattered my heart. The characters go through so much, especially Aiden. He finds out what he truly is, the group loses lives of loved ones, there's a wedding and Aiden needs to make a huge decision.
I enjoyed the ending and was very thankful to Ms. Stalder for giving us insight into what would be happening around Eden after-the-fact. I truly hope that we will get to see these characters again. I know that there will be a spin-off series, Elysium, but I need me some Wolf! *wink-wink*
JANELLE!!
You know that you are an auto-buy, always for me:) You have a wonderful heart and an ability to create crafty stories.
Don't ever change!

HUGS!!! XOXO