Published June 25, 2013 by HarperTeen Source:
Edelweiss in exchange for an honest review.
My Thoughts
I had read this book a while back and am really unsure why I did not post a review???
If you enjoy a good zombie apocolypse story, than you will enjoy this book! The author tweaked the version of zombies that we are very accustomed to. She made them move really fast and with very sensitive hearing. This made for an even better read since the characters could not just run through a group of flesh eaters and come out unscathed.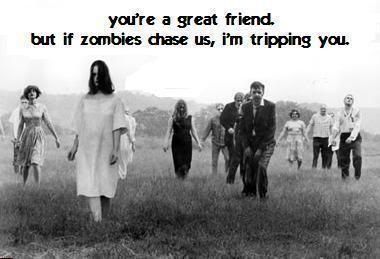 The book starts off with poor Amy awaiting her parent's arrival home from work. She is watching the news on TV and sees that the rest of the world is devastated. She is fearful for herself and her parents and is faithful that they will be arriving home soon and everything would be okay. Hours turn into days and days turn into weeks before Amy truly realizes that her parents are NOT coming home. The cable has gone out, as well as the radio and her cell. She realizes that she must leave the house in search of food or she will surly die herself. She has studied the zombies over time and knows exactly when to leave and how to handle herself.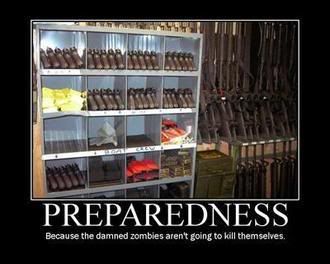 I loved reading about Amy's first adventure out of the house. She was so shy, scared and cautious! The relationship between her and "Baby" was written beautifully. I enjoyed that they had their own language and never spoke a word to each other for fear of the zombies. I loved that Amy was so protective over her even though she was hesitant to even take her home at first. One would think that their relationship would be like a mother/daughter since baby was so young when she came to live with Amy, but it was more like a sisterly bond.
The ending of the story leaves you on a little cliff, hanging on to the ledge for dear life. You have all these little questions in your mind about what will happen next. I can't wait for the next book in the series, In The End. This book is due to be published on June 14, 2014. I may be the first one in line for it!!